Dog's Name: Kasper Hank
Age:
1 year
Breed:
Lab and Great Pyrenees hybrid
I am a:
Male, neutered
Weight:
75 pounds
Cat Friendly?
Yes
Special Notes:
Kasper Hank likes cats, but may be a bit boisterous for them. Must have a 6 foot fence. Has separation anxiety.
Adoption Fee:
$250.00
---
Meet Kasper Hank. He's what everyone wants in a buddy: very loving and affectionate, clumsy, loyal, and playful.
His foster mom has shared with us plenty about this handsome fella. He would do best with a person who wants to take him everywhere, or works from home. He's definitely not a dog for beginners, and has separation anxiety, and cannot be crated or closed in a room. He loves a nice bone or ball to chew, and more than anything wants to be next to you, on top of you, attached to you.
Kasper is young, and is still learning boundaries, and so would love a person who is willing to commit to that work with him. He also needs to be fed separately from any other dogs in the home, because he can be sensitive around food.
This healthy, active, neutered boy is current on his vaccines.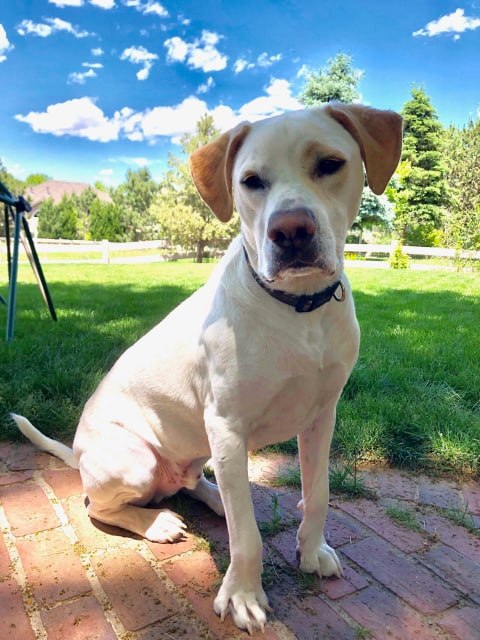 Perfect home will have:
Additional dawgs
stay at home parent
dawg door
a playful canine companion
Exercise needs: wear him out before bedtime for best
Injuries? None!
Thunder/storms? Pretty chill about it!
Cats: Respectfully interested