Dog's Name: Georgie
Age:
1.5 yrs
Breed:
Chocolate Lab mix
I am a:
Neutered male
Weight:
50 lbs
Cat Friendly?
No
Special Notes:
Must have a secured backyard, no apartment or townhouse living. No children under 10. Georgie needs another dog in the family.
Adoption Fee:
$200.00
---
Georgie gets the zoomies, is the best friend for a dog and is happy and loving!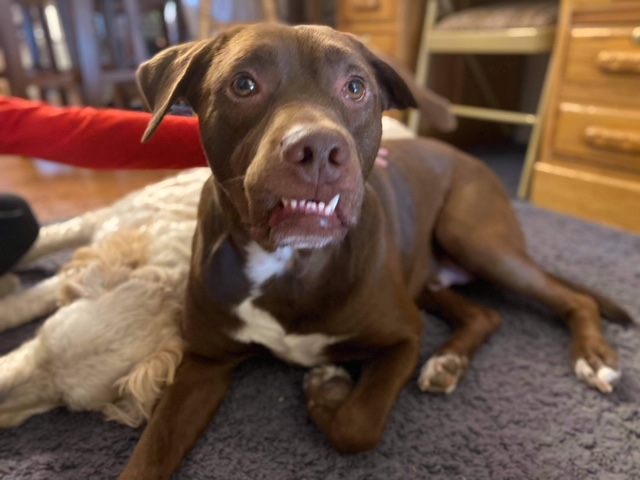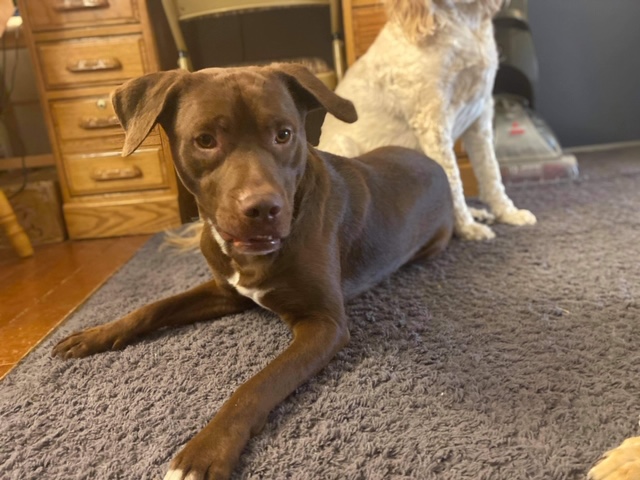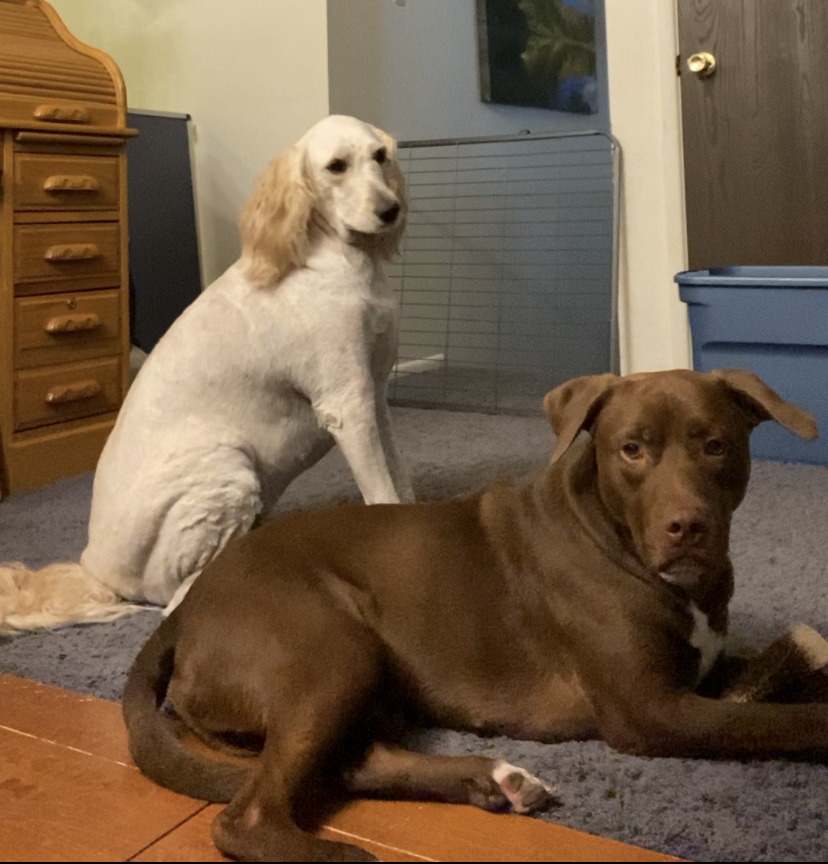 After a rough start to life, Georgie has come SO far thanks to the understanding, patience and love from his Foster Mama and Trainer, he's ready for his forever home and family. He's a special boy who needs an equally special family where he can continue his training and thrive. Georgie is a 1.5 year old Chocolate Lab mix, around 50 pounds, neutered, crate and house trained and up to date with all of his vetting. Georgie has been blessed to have been with a very special foster and behaviorist and continues to make progress every day, to the point where he now seeks affection and love and even gets the zoomies, which is simply beautiful. Now that he knows the family and feels safe, he's starting to act like a happy, goofy puppy and wanting affection. Georgie would do best with a calm person or couple that understands his energy and can see how amazing he is to give him the time to work on learning and conditioning to this new world. His foster Mama has spent every day getting to know him and he is an old, kind soul. She sees his puppyhood in glimpses and we know he has a bright future ahead of him!
We're dedicated to Georgie and his family's success, so he comes with multiple sessions with his foster/behaviorist in order to build up a relationship and understand proper handling processes. He would do best in a home with a yard, he LOVES to play with other dogs in the yard and we recommend a 6 foot fence. Having at least one other dog in the home is essential for his continued success and we are looking for other dogs in the home who have decent obedience and love being with their owners and getting cuddles to continue to teach Georgie how to also receive his humans affections. He loves meeting nice dogs of all sizes. He loves to be with his three foster siblings whether it is playing, just hanging out or cuddling.
Georgie would be happy to be in a home where he can have a kennel available but if his people work from home where he could spend most of the day free he would most likely thrive. His perfect family is one with adults only home or experienced/understanding and calm older children. In his current home he has been receiving conditioning to the children in the home ages eight and 10 and is  now seeking their affection and enjoys their pets and cuddles.
Georgie is being fostered in the Denver metro area.