Dog's Name: Gonzo
Age:
1 year old
Breed:
Lab mix
I am a:
Neutered male
Weight:
40 lbs
Cat Friendly?
No
Special Notes:
Great with other dogs, no kids under 10
Adoption Fee:
$200.00
---
When you hear the name Gonzo, what pops into your head? I hope it's high-energy playfulness and affection because that's what you're getting with me! Don't get me wrong, I love to curl up and snuggle on the couch while you watch Netflix, but just say the word and I'm ready to wrestle or play tug-o-chew-toy. I'll playfully nibble but have been learning not to do that anymore. In fact, I'm eager to learn anything with the right motivation, and I've already mastered sit, stay, and come here.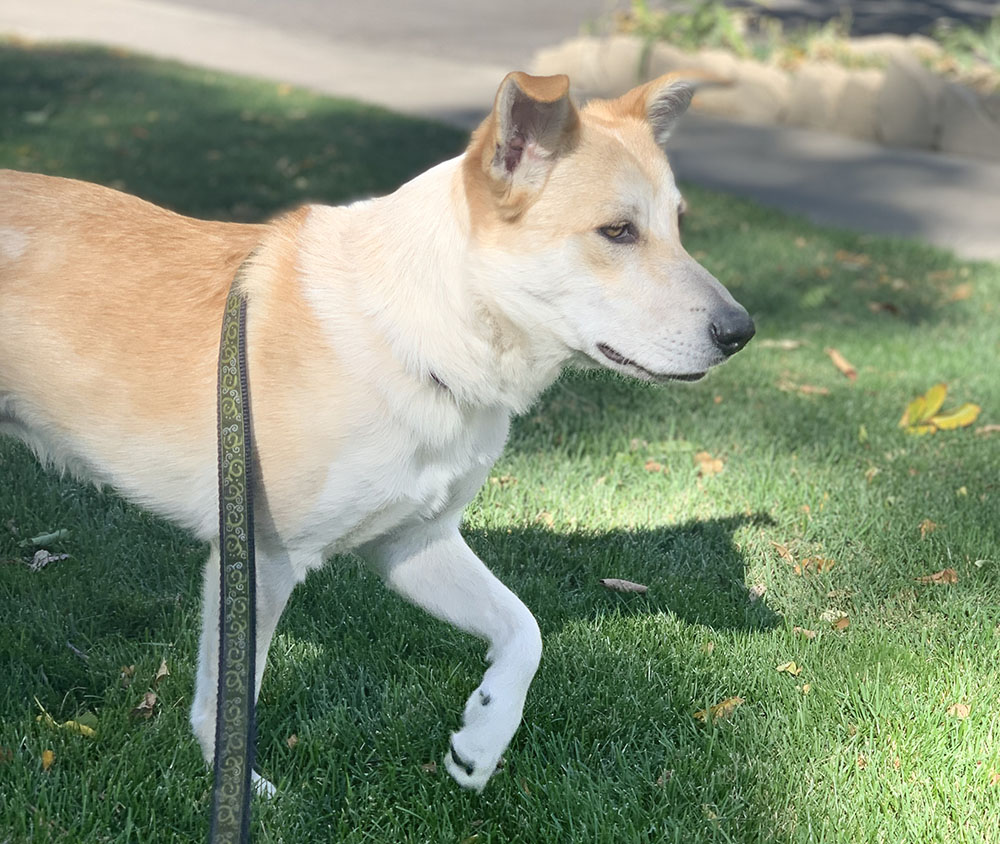 I have some sour memories of some sour people in my past, so gentle patience and positive reinforcement are a must. The temptation of an easily reachable shoe or book is a bit much for me to resist, but I'm easily diverted to chew toys and am certainly capable of breaking this habit. Make sure I've got plenty of approved chewy options! If you decide the kennel is the way to go then I will trade you a treat for entry and even stay quiet while I'm in there. I'm also fully house trained and have no problem using a doggy door, but that pure Gonzo energy burns pretty hot while I'm out on a walk, so I'll need a little leash training before I stop pulling you along.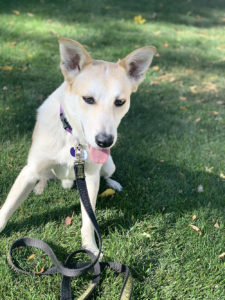 I'd love to have another canine companion around who loves to wrestle and play as much as I do, and a high energy owner would be ideal! Hiking? Sign me up. Jogging? Let's up that pace! Tae kwon do? I dunno, but maybe! After all that adventure we can do some stretching and relax on the couch. What do you say?
Ready to meet Gonzo? Submit an application today!