Dog's Name: Talley Mauve and Pippa Mary
Age:
9 weeks old (as of 5/10/2021)
Breed:
Terrier
I am a:
female
Weight:
3 pounds each!
Cat Friendly?
Yes
Special Notes:
MUST BE ADOPTED TOGETHER. Must be in a house with a yard and fence. We do not adopt to families with children under 10.
Adoption Fee:
Contact for Adoption Cost and Inclusions
---
ADOPTED!
Talley and Pippa are practically twins and it can be hard to tell them apart. In certain pictures they look more like baby fruit bats than they do puppies. However, once you spend a little time with them you can see a stark contrast in their personalities.
Talley is a little bit bigger, a little fluffier, and a little lighter in color. She is very affectionate and loves to be held and give kisses to her people.
Pippa is adventurous, brave, and loves to blaze new trails with her sister in tow.
These smart wee ones' perfect family will have a secured, fenced back yard with grass. They will understand that the girls need to work on their potty training and leash skills. Their new family will love them, speak gently to them, and never use corporal punishment on. They are so tiny and sweet!!! Let us know if you are interested in meeting them. They are currently being fostered in Denver, Colorado.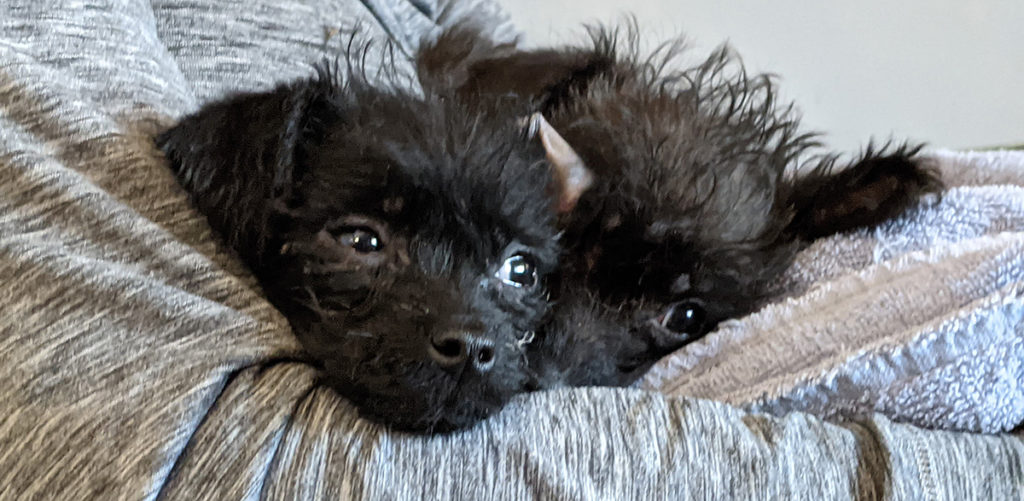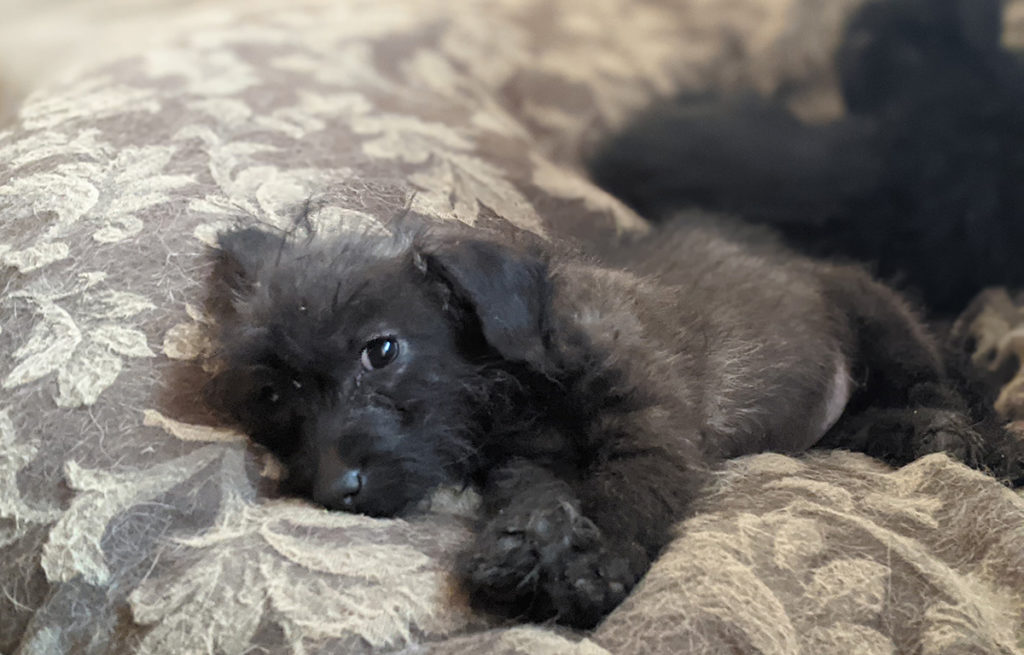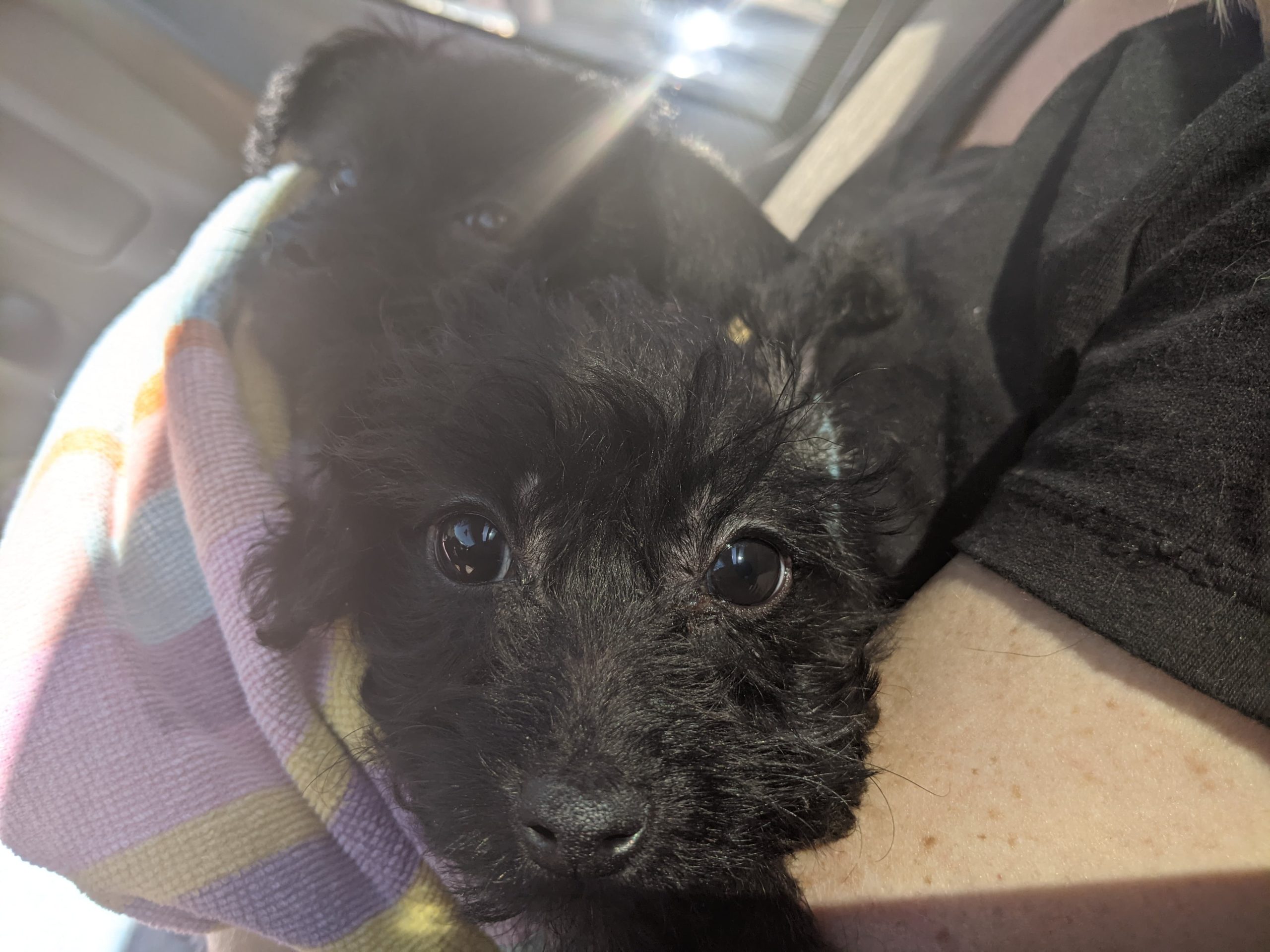 Names: Talley Mauve and Pippa Mary
Breed: Terrier
Age: 9 weeks old (as of 5/10/2021)
Weight: 3 pounds each
MUST BE ADOPTED TOGETHER
Includes spay, all vaccinations, dewormings, lifetime enrollment on their microchip.
We do not adopt families with kids under 10 years old. Sorry nothing personal, this is just our policy.
No apartment style living for these girls. They need a secured fenced yard, at least a small patch of grass to play outside and continue working on their potty training.