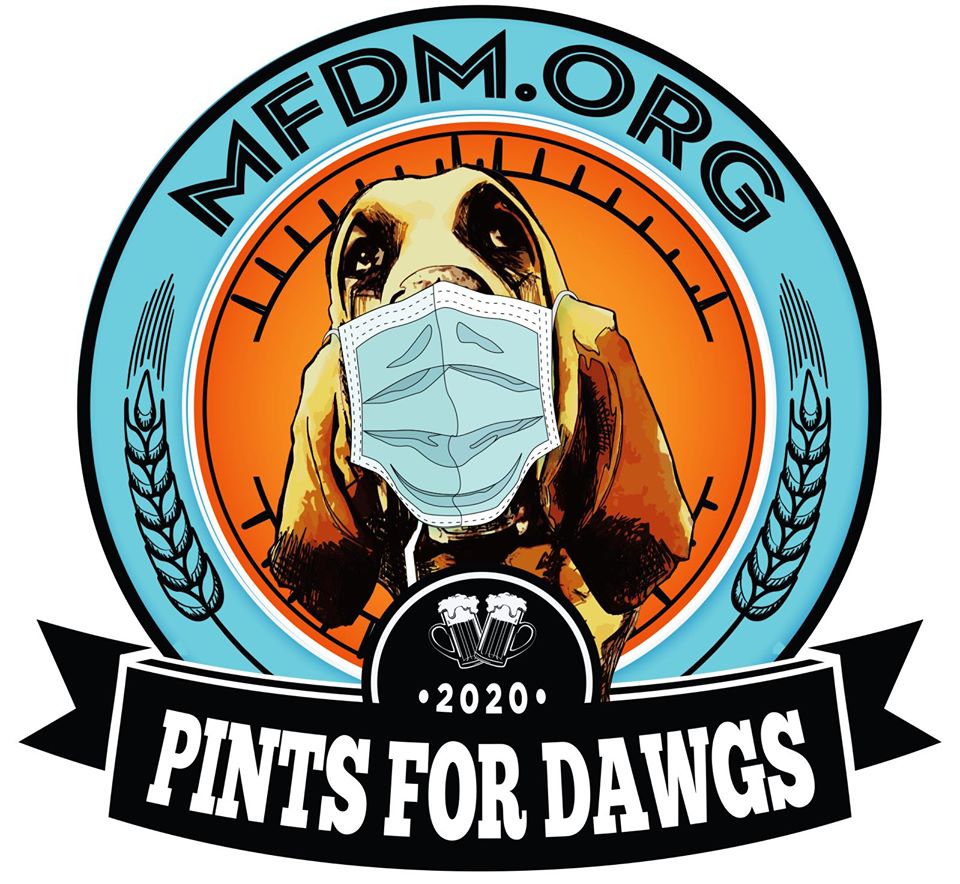 Due to the Covid-19 pandemic, our annual Pints for Dawgs fundraising event will be slightly different this year.
On Friday, July 10th, we will kick off this year's fundraising event at a distance!! SomePlace Else Brewery is tapping and serving the hugely popular Dixie's "Distant" Drool, and this delicious bloodhound orange ale will be available to enjoy dining in or to-go all summer!
How it works:
Buy a commemorative pint glass at the brewery (this year's is a keeper!) and your first pint of Dixie's "Distant" Drool is included to enjoy either at the brewery or you can get it to-go.
There will also be a limited amount of t-shirts available as well!
Prefer a Growler full?  You can buy a Growler full as well if that's your way to take out!
Post a picture on our Facebook page of you enjoying your Dixie's "Distant" Drool either at the brewery or at home!
Repeat all summer long!
Remember ALL proceeds of the sale of Dixie's "Distant" Drool will be donated to My Fairy Dawg Mother Rescue!
Because we care about our community, we will be asking everyone to wear a mask and practice social distancing.
There will be limits to seating (50 ppl inside and outside at a time and no more than 6 people to a table). Unfortunately, there will be no mingling between groups/tables.
And, while we always want to see your precious DAWGS & SomePlace Else Brewery loves your pups too, we are worried about their safety this year.  Since Friday is anticipated to be around 100+ degrees, we are asking you to leave your precious ones at home so they stay cool and safe.
These rules have been put in place by the Governor's office for all our protection. We need you all to stay healthy to keep saving the dawgs!