Imagine how helpful it would be to you, in your regular life, if $160 just randomly showed up in your account? What would you do? Where would you go? Would it reduce some of your stress?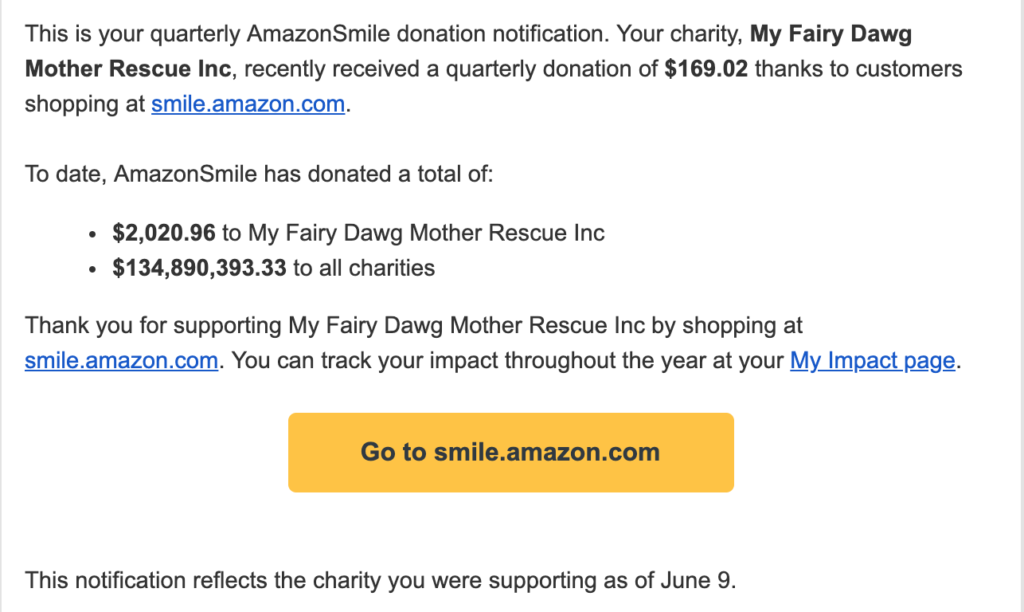 Now imagine being a dog on death row. You don't know why you are there. Why are you in a concrete room filled with cages? Why did your new friend walk down the hallway yesterday, and never come back?
$160 is the difference between life and death for a dog. Rather than being euthanized, a dog on death row can be pulled from the shelter, get a place on a transport van, and take a freedom ride to Colorado. There, she gets to live with a foster family until she is adopted, rather than being euthanized.
That's what shopping at Amazon Smile does for My Fairy Dawg Mother Rescue. You don't have to come up with $160 on your own to save the dogs (though we'd love it if you did!) By starting your shopping at smile.amazon.com, a portion of your spending will be donated to My Fairy Dawg Mother, and will help us rescue more dogs. It doesn't even add to your total bill!
Ready to help? Here's how!
Step 1:  Visit https://smile.amazon.com and log in with your regular Amazon account.
Step 2: You'll see this area (or maybe something that says "set your charity"):
---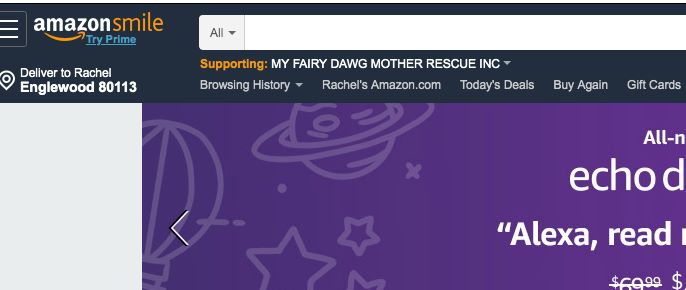 ---
Step 3: Click the little arrow to select your charity. In the box to select the organization, type in My Fairy Dawg Mother Rescue Inc.
---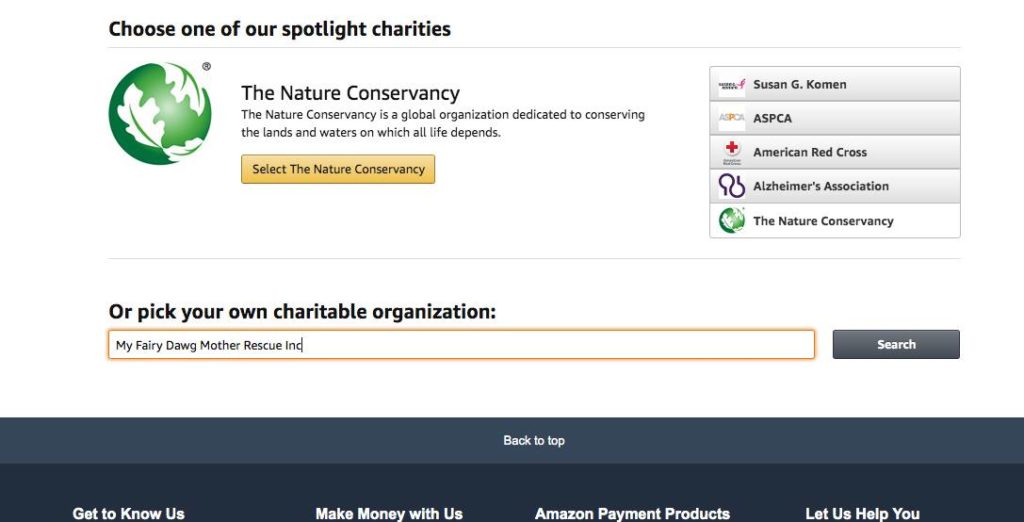 Step 4: The rescue pops up, and voila! Select that! Then start your shopping every time at smile.amazon.com, and Amazon donates a portion of your purchase to the rescue automatically on a quarterly basis.
---

---
It really can't be easier! When you start your shopping at Smile.Amazon.com you will help the dogs with no extra effort! The dawgs will thank you, and so will we!